Selling online can help your business reach new markets, increase brand awareness, and boost sales. Every retailer or wholesaler having an online presence is well-versed with the term "E-commerce." But there might be chances that many of them have not heard the buzz around the word "M-commerce." 
With 4.66 billion active internet users globally (constituting  59.5 percent of the total global population, out of which 92.6 percent accessed the internet via mobile devices), every business must make an online presence.
Online eCommerce companies like Amazon, Pepperfry, Flipkart, Etsy, etc., are flourishing, thanks to people shifting to digital buying.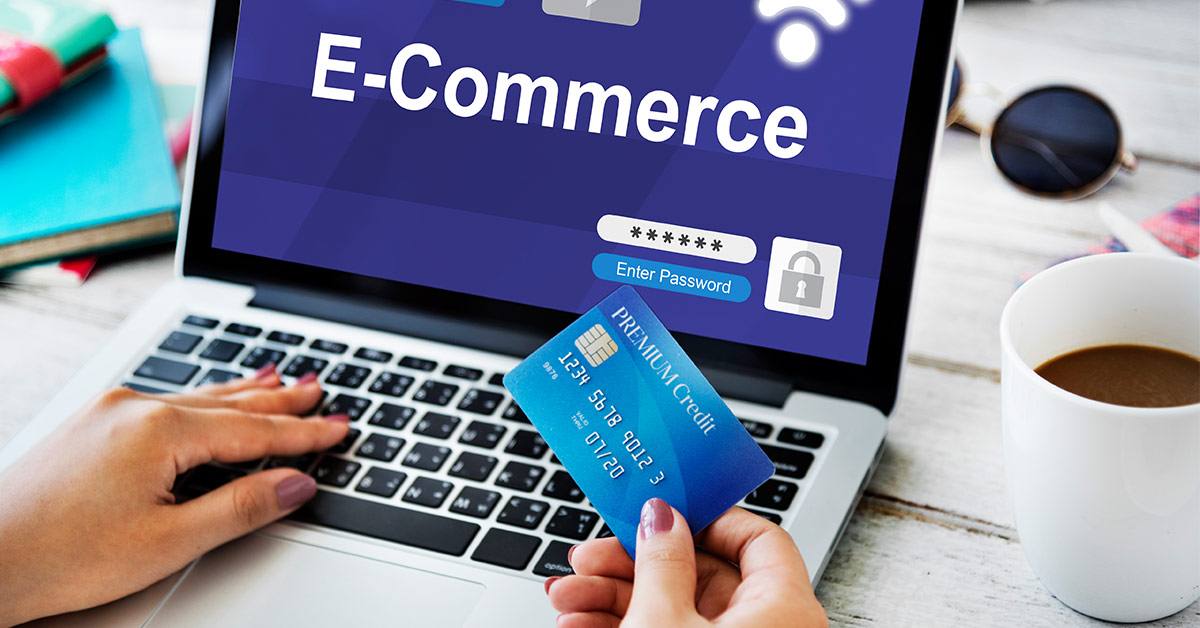 Mobile technology is booming, and the world is shifting to 5G makes the future of online buying and selling via mobile devices quite promising, bringing M-commerce to the spotlight.
A website development company in Gurgaon can help you get an interactive eCommerce website designed and make it mobile responsive to help you reach prospects. By working with a website designing company, you can work on the navigation part and create a hassle-free sales funnel.
E-commerce and M-commerce both aim at making customers' lives easier. If put in a simple language, e-commerce is an umbrella term for shopping online, while m-commerce is its subcategory, focusing on purchasing via mobile devices.
Both revolve around buying and selling products & services online; however, they share some significant differences. Let's take a look at them:
Mobility
Electronic commerce or famously referred to as E-commerce, refers to shopping done over the internet. Normally, shopping is performed using computers, desktops, and laptops with internet connections. But the mentioned devices do not offer easy mobility. People find it tiresome to open a laptop to order a pair of shoes. 
On the other hand, m-commerce involves the use of mobile devices to shop. Mobile phones are handy and can be carried easily anywhere. Shoppers can effortlessly whip up their mobile phones, browse through the products, and make a purchase on an m-commerce app. Further, with the introduction of mobile payment wallets like Google Pay, Paytm, Phone Pe, etc., mobile users have more choices to make prompt transactions on the spot. 
Reachability
Mobile devices are portable and help brands reach a far wider audience. Retailers and wholesalers can reach almost anywhere in the world to get more customers on board with mobile commerce. In comparison, e-commerce ensures a better reach to customers having laptops or tablets and uses them frequently to shop.
Push Notifications
Unlike e-commerce, m-commerce makes use of push notifications on mobile devices. The feature allows retailers to send personalized offers, such as discounts, thoughtful reminders, news about the app to the users and drive them to the website. 
If we see from a retailer perspective, push notifications seem to be more effective. Where promotion emails involve the risk of ending up in the spam folder, push notifications are delivered directly to the users' mobiles.
With the advancement in technology, retailers can also add beautiful images of their products in the notifications that can lead the users directly to the app in one touch. The feature can enhance your chances of converting prospects and make them a customer for a lifetime. 
Easier Transactions
People tend to carry mobile phones everywhere they go, making it easier to access the internet anywhere and initiate a transaction. On the other hand, in e-commerce, transactions have to be made on the computer. Therefore, users' have to search for a comfortable place to use the laptop while they are on the move to make a transaction.
Location Tracking
In e-commerce, the only metric to track location is the computer's IP address. That, too, does not give the all-time location of shoppers owing to their restricted portability. On the contrary, m-commerce uses various position tracking technologies, like WiFi, GPS, and cellular connections. With the accurate location of customers, retailers can promote their brand to prospects within or close to their vicinity.
Omnichannel
The increasing competition is making it necessary for every business to make its brand presence on all channels. With an omnichannel business presence, brands can offer a seamless shopping experience rather than targeting different demographics with different messages. This reduces the gap between brands and customers by facilitating better engagement. 
If we look at the second picture, e-commerce is highly dependent on computers and has less scope when it comes to mobility. Customers do not have all-time access to their laptops, making it difficult for retailers to promote their brands on all channels.
Security
According to Mint, out of all fraud cases, credit card fraud amounts to 65% in 2020. The e-commerce market is mostly transacted over credit cards, putting the users' financial safety at stake.
Even with the utmost safety of financial data, there are chances that hackers might breach the data, exposing the crucial data of shoppers. Counting on the security provided by a username and password is not the safest option.
Although in M-commerce, where mobile phones are used to make transactions, retailers can create a better parameter around the users' data. The addition of the second layer of security, like phone identification, can reduce the possibility of fraud committed remotely. 
To level up the security measures, the use of modern-day biometrics technologies, such as facial recognition or iris-scanning, can be incorporated in the m-commerce app. 
Benefits of using m-commerce
Better customer insights: M-commerce apps help retailers to get a better knowledge of their customers and what they expect from their brand. This helps them improve and customize their products & services to meet customers' expectations, earn their trust, and build a lasting relationship with them.
Improved customer experience: M-commerce apps allow brands to be readily available for customers. Adding a feature like responsive live-chat can help customers get an instant response to refunds and exchange, thus delivering a better customer experience and strengthening brand loyalty. 
More revenue: Internet users spend a significant amount of time on mobile phones, making shopping easier with a few touches. It encourages purchases by making the checkout process simpler and more straightforward, resulting in fewer discarded shopping carts and more revenue.
Parting Thought
With m-commerce having more benefits than e-commerce, brands are making a swift move to mobile applications. Businesses refusing to embrace the change are more likely to lose the opportunity to connect better with their target customers. With better connection comes more engagement and customization, followed by more revenue.
At Creative Brain web, we can safely conclude that mCommerce is the future of shopping. The changing times require brands to change with them and move forward on the path to success.
We hope that this article has provided you with a clear picture of the difference between e-commerce and m-commerce. If you have any questions or doubts, please let us know in the comments.