Backlinks are the bone of your Website and if they are not indexing properly, this clearly means they are not working anymore. For the very same reason, you have to focus on indexing your backlinks in Google faster. Here, we will show you the way to make Google Index your backlinks faster.
In this digital era, every business owns a website. If you are a startup and searching for a reliable platform to develop your website, then the Creative Brain Web is the best website designing company available for you. Once you own a website, you have to follow the SEO trends to generate and Index backlinks faster. Here we have listed down the working solutions to index your backlinks faster with 100% Guarantee.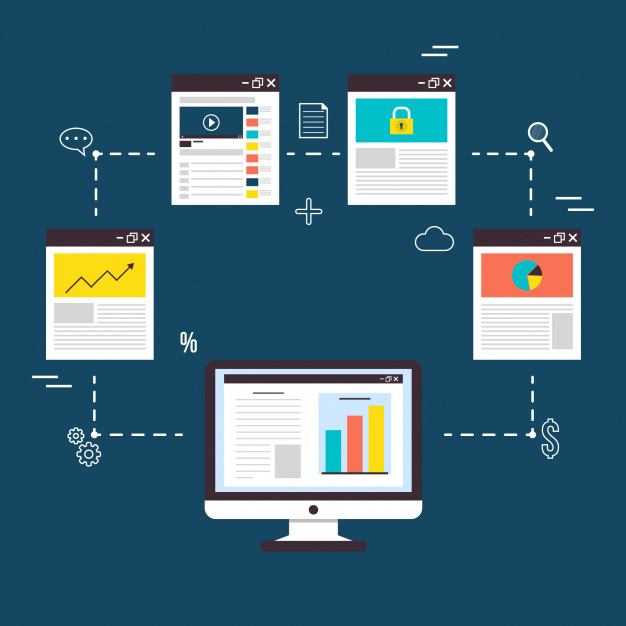 Index Backlinks Fast in Google
1. Have some Patience
The first thing you need to do is wait for the backlinks to get indexed in Google naturally. You don't need to think more about the Backlinks and its Indexing. Trust on Google and let your backlinks get indexed naturally.
If Google finds your backlinks worth indexing, then they will be indexed naturally. If you have backlinks which are violating the policies of Google, then you have to start worrying about it. Follow the next step.
2. Submit Backlinks to Google Webmaster Tool
Google Webmaster tool allows the website owners to index your website URL and pages with backlinks manually in Google. This process has three simple steps to follow and they are listed down here.
Go to the official webpage of Google's Webmaster Tool. Search for Google Webmaster Tool and visit their web page from there.
You will see the Search field on the main page. Make sure you copy and paste the URL with backlinks here in the given field.
Solve the Captcha code and click on Request Submit button.
That's all you have to do to manually request Google indexing your websites. Google Webmaster Tool allows you to 500 URLs per week.
3. Ping the URLs
If you find that the Google Webmaster Tool is not working and your backlinks are not indexed yet, then you need to Ping the URLs containing the backlinks.
This is nothing but a reminder to Google about the update of your webpage. Once you ask Google to check the update on your webpage, Google will check the requested webpages to see what's new and legit on the requested page. If everything seems to be alright with Google's policy, Google will quickly index those webpages.
Fortunately, there are plenty of Pinging Tools available in the web world. You can search for different types of Pinging Tools on Google itself, and Google will show you the list of the most useful and advanced Pinging Tools.
4. Make use of Social Networking Websites
Everyone uses different types of Social Networking websites. Make use of different types of social networking websites by sharing your webpages containing backlinks. More social sharing brings more traffic to your webpage and it lets Google know about it naturally.
This is the most effective and the easiest way to let Google Index your websites. This comes with an additional benefit of attracting new users to your traffic as well as indexing your Webpages in Google.
5. Use Web 2.0
If none of the above methods works for you and you are not having your backlinks indexed in Google, then the final thing you need to do is using the web 2.0 tool. If you go with the website designing company in Delhi, they will guide you to about how you can use this Web 2.0 effectively for backlink indexing.
Web 2.0 is nothing but a number of free-to-use platforms allowing you to create your free accounts and share things between the platforms. Write a new article on each platform and share your backlinks in the articles posted by you on these platforms. You can insert 7-10 backlinks in an article containing around 1000 words.
That's how you can get your backlinks indexed faster in Google. The above steps are vital ones and they are the most effective steps to index backlinks faster in Google. Go ahead and follow them now, you will get the desired results very soon.